We created a Central Coast home with a magnificent, pillarless view of the ocean.
When presented with the architectural plan for this spacious home with an expansive view of the ocean, the team at Building Foundations were aware of the obstacles it would present, but we embraced the project wholeheartedly.
Despite height restrictions being in place for this area on the Central Coast, we worked closely and collaboratively with a team of engineers to find a solution to compress enough structural support to maximise space within the building envelope and still achieve a pillarless opening across a 10-metre span.
We successfully executed the design to incorporate European minimalistic windows and sliding doors with thin mallion to ensure the stunning view of the Pacific Ocean is maximised. This incredible Central Coast property also features carefully delineated living spaces, warm timber and stone floor and wall finishings, as well as an incredible, spacious outdoor entertaining deck that takes full advantage of the view, the sunlight and the ocean breeze.
At Building Foundations, we only use the most respected, accomplished tradesmen, so securing the right people to work on projects outside of Sydney can be challenging. However, Building Foundations is renowned for attracting well-respected tradesmen who enjoy working with us and will travel to be involved with our projects.
The homeowner and architect were delighted that the team at Building Foundations were able to overcome every obstacle and exceed every expectation with ultimate professionalism to bring their vision to life.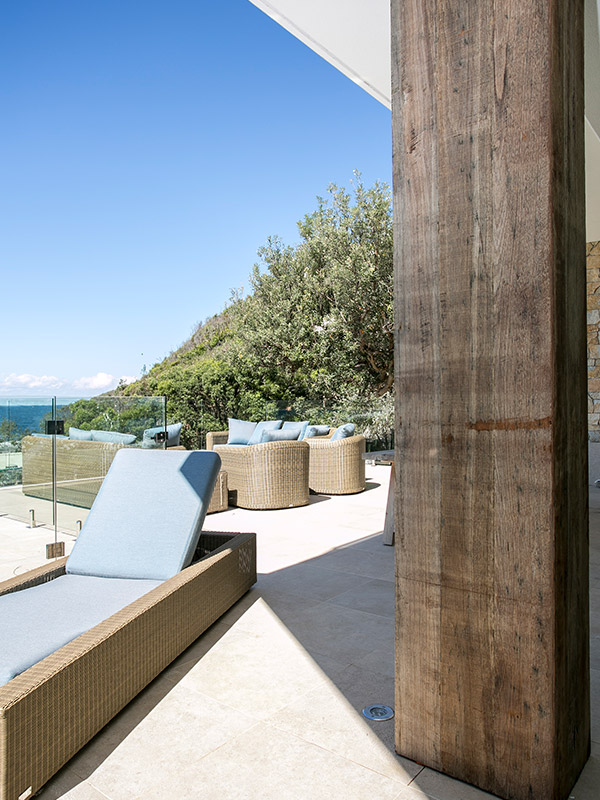 "We used Ron Garbourg's Building Foundations in 2015 to do a total renovation of our beach house on the central coast of NSW. We are thrilled with the result and would have no hesitation in recommending him to others."